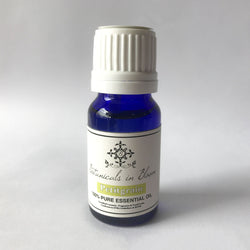 Petitgrain Essential Oil
Our Petitgrain Essential Oil is extracted from the rind of the bitter orange (Citrus aurantium), whose fruits are smaller than the typical citrus fruit. It belongs to the Rutaceae family and is native to the regions of the Arabian Peninsula, Africa, Southeast Asia, and Syria.
Pronounced "peh-tee-grahn", our petitgrain 100% pure essential oil evokes freshly picked sour oranges on a fair summer day. Perfect for oilers who love sweet, tart scents, this essential oil gives you that needed brightness after a long day.
Benefits
Antiseptic, antispasmodic, antidepressant, deodorant, nervine, sedative

Benefits

May help protects against sepsis

Alleviates symptoms spasms

Aids in fighting depression and uplifting mood

Helps eliminate body odor

Aids in treating nervous disorders

May help soothe inflammation

May aid in reducing nervous afflictions
Blends Well With
Bergamot, neroli, and jasmine.

Ingredients
BiB 100% Pure Essential Oil of Petitgrain
What You Need To Know
Botanical Name: Citrus aurantium
Country of Origin: Paraguay
Bottle Size: 10mL
Contraindications: Citrus oils are phototoxic. Do not expose yourself to the sun while using the essential oil topically.